Morinaga HRB Probiotics
B. infantis

M-63
M-63: Superior Potential for Infant Use
Bifidobacterium longum subspecies infantis M-63 is unique among gut bacteria in its immense capacity to utilize human milk oligosaccharide (HMOs), the component that is highly abundant in human breast milk. HMOs offer no direct nutritive value for infants, but they function in shaping a better infant gut microbiota with life-long impacts. M-63 possesses superior potential to colonize and adapt to the intestinal environment of humans, especially infants.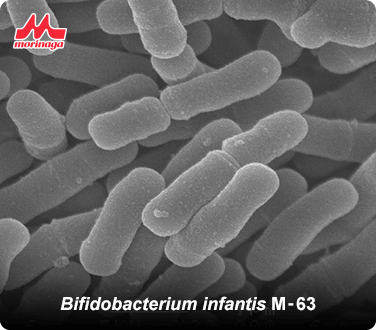 Human-Residential

Bifidobacterium

(Isolated from infant in 1963)
Evidence-Based Safety

(Genomic, toxicological, and clinical studies)
Regulatory Approved

(Self-affirmed GRAS for foods and infant use in 2020)
Suitable for Human Use

(Supported by scientific studies)
Quality Assured

(FSSC22000, HALAL, Kosher)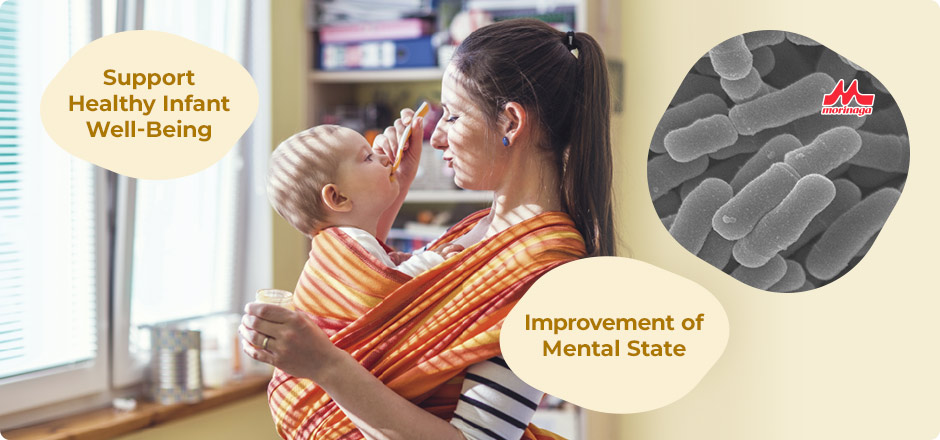 M-63 is considered as the probiotics strain that is well-adapted to the intestinal environment of humans, especially infants. Ingestion of M-63 is specifically effective at improving the colonization of bifidobacteria in infant gut and potentially beneficial at improving gut well-being and mental state.
Legislation can be varied by country when it comes to specific dosage and potential health claims of each strain.
Our regulatory team can help and advise you as to the appropriate individual markets permit. Morinaga Milk's global regulatory experts are located in all major regions. We are committed to deliver expert advice and practical solutions in order to optimize your company's success.